Based on your responses EnterraTM Therapy might be right for you!
Enterra Therapy* might be right for you because you:
have gastroparesis due to diabetes or an idopathic (unknown) cause
are 18-70 years old
have chronic, intractable (has not responded to medication) nausea and vomiting
The discussion guide is intended to help you have a conversation with your doctor about Enterra Therapy and whether it might be right for you.
Have questions about Enterra Therapy?
Our Enterra Patient Liaisons are trained professionals with healthcare experience. They are here to help answer your questions.
Monday through Friday
8am to 5pm Eastern Time.
Not ready to talk now?
Schedule a call with an Enterra Patient Liaison that works best for you.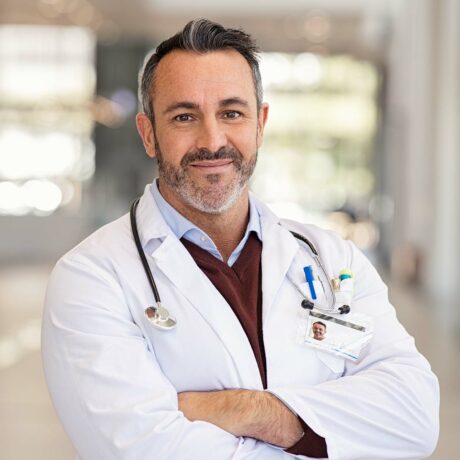 A doctor who offers gastric electrical stimulation can evaluate you to determine if you are a candidate.
Has gastroparesis taken your seat at the table?
Gastroparesis can take away more than comfort or control over your day, it can take away your appetite for life. See how Enterra™ Therapy may help relieve your chronic nausea and vomiting symptoms—and help you take back your seat at the table.
The information provided is not diagnostic or treatment advice for any particular patient. Physicians should use their clinical judgment and experience when deciding how to treat patients. Please reference full prescribing information for more information. Physician medical choices for patients are to be based upon patient condition and medical judgment. Enterra Medical does not recommend or endorse any particular course of treatment or medical choice.
Enterra Therapy for treatment of chronic, resistant to medication nausea and vomiting associated with gastroparesis caused by diabetes or an unknown origin in patients aged 18 to 70 years: patients should always discuss potential risks and benefits of the device with their physician.
Authorized by Federal law for use in the treatment of chronic intractable (drug refractory) nausea and vomiting secondary to gastroparesis of diabetic or idiopathic etiology in patients aged 18 to 70 years. The effectiveness of this device for this use has not been demonstrated. What does this mean?